Welcome to our online store!
Shopping cart:
0 items, 0.00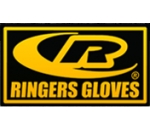 Kenny Dolenak had a vision. The vision: a glove to fit the special needs of a mechanic. Dolenakís thoughts came from his own personal experiences in his life. As a former diesel mechanic, Dolenak lost the use and feeling of his right arm in an accident in 1987. Preserving the protection of his good arm was a huge concern. One day, after 32 months of full capular palsy, Dolenak regained feeling in the arm he originally lost the use of, but the thought of protecting his hands, as well as his arms, on an everyday basis never escaped his mind. In 1992, Dolenak invented a glove to fit the special needs of mechanics. His dream of hand protection became a reality when he founded Ringers Gloves in 1996. Since the conception of Ringers Gloves, Dolenak and all his employees stand by his work and firmly believes in his motto, "Designed by Mechanics for Mechanics."
Ringers Gloves proudly introduces our newest line of products that goes well beyond the scope of mechanics, pit crews, race teams, track workers and fire/rescue professionals.
Our philosophy of research, development, product, price and service means each of our products are designed to exceed the needs of any specific task.