Welcome to our online store!
Shopping cart:
0 items, 0.00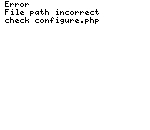 PressurePro is committed to providing a reliable, durable, accurate, simple to install and easy to use pressure monitoring product that is trusted by customers, provides greater safety and savings.
YourTireShopSupply.com Easy Order System
You can add quantity(s) from multiple products and click on the "add all" button at the top or bottom of the page and have all of your products added to your shopping cart.
Model #PPTPMS08
ATTENTION ADMIN - TURNED OFF DUE TO NO STOCK (PER KELLI) DATED 6/18/18 TPMS08 Pressure Pro 8 Wheel TPMS Kit PressurePro's comprehensive line of American Made, Tire Pressure Monitoring Systems provides customers with the tools needed to add savings, safety and e ...