Welcome to our online store!
Shopping cart:
0 items, 0.00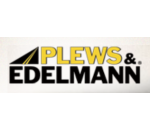 YourTireShopSupply.com Easy Order System
You can add quantity(s) from multiple products and click on the "add all" button at the top or bottom of the page and have all of your products added to your shopping cart.
Model #SC1468L6
1468L-6 Tank Valve 1/8NPT For air tanks, steel barrels, compressors, and other pneumatic containers where dependable automatic air valves are needed. Valves are equipped with standard valve core and sealing caps for operating pressures to 200 PSI. These valves have NPT male threads and ...