Welcome to our online store!
Shopping cart:
0 items, 0.00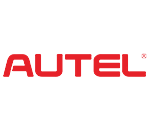 Autel is one of the world's leading manufacturers and suppliers of professional diagnostic tools and comprehensive TPMS solutions in the automotive aftermarket. Since our foundation, we have been committed to creating maximum long-term value to customers worldwide by providing quality-assured, easy-to-use, cost-effective, and innovative products.
No products match the display criteria.