Welcome to our online store!
Shopping cart:
0 items, 0.00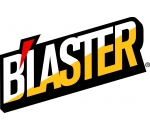 For more than half a century, Blaster Chemical Company has manufactured penetrants, lubricants, rust inhibitors, and a full line of specialty, highly concentrated formulas for the automotive, industrial, marine, and hardware industries.
YourTireShopSupply.com Easy Order System
You can add quantity(s) from multiple products and click on the "add all" button at the top or bottom of the page and have all of your products added to your shopping cart.
Model #PBB
PBB Blaster Lubricant ASCOT # 408-00016

Model #PB404
PB404 Air Tool Conditioner 16OZ