Welcome to our online store!
Shopping cart:
0 items, 0.00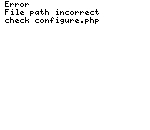 William (Bill) Brunelli started his manufacturing business in 1976 in Massachusetts. His initial product was Tire Sealant for large Off-The-Road tires, used in the construction industry. He manufactured and sold the sealant directly to the end user and through Tire Dealers. He also started manufacturing a Truck Tire Sealant and a Rust Eliminator and Lube for Off the Road Vehicles. In 1981 he moved his business to Florida.
Bill developed an Environmentally Preferable Product (EPP), non-fibrous Liquid Tire Balancer in response to a customer that complained that his trucks were throwing Lead Wheel Weights off the rim of the tires causing the tires to go out of balance. Lead Wheel Weights are a known hazard to our environment. He currently manufactures his Product Line and other products under contract agreements, in a manufacturing facility in Florida.
No products match the display criteria.