Welcome to our online store!
Shopping cart:
0 items, 0.00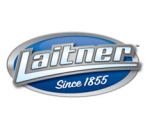 The year 2005 marked our sesquicentennial anniversary of providing quality brush products to the State of Michigan, The United States and the world. Our roots trace back to a German immigrant who emigrated to Detroit, MI with his faimly in the pre-civil war era. Since our inception in 1855 our company has seen tremendous growth which we can only attribute to the dynamic and personal relationships we build with our clients and to the quality we instill into each one of our products.

Moving forward into the 21st century will be an exciting adventure for us. Throughout the years we have faced many changes in the world of business and we expect nothing different of the future. However, no matter how business changes we intend to maintain our core values that have served us this far.

To learn more about the 150 year history of our company please visit our history page.

-- The staff at Laitner Brush Co.
YourTireShopSupply.com Easy Order System
You can add quantity(s) from multiple products and click on the "add all" button at the top or bottom of the page and have all of your products added to your shopping cart.
Model #LA827
LA827 Nylon Wire Brush 7-1/2in. Slim Notice This product has been discontinued. Product available until stock is depleted.

Model #LA997
LA997 Brass Detail Brush 7.5in.
Model #LA998
LA998 Nylon Detail Brush 7.5in.