Welcome to our online store!
Shopping cart:
0 items, 0.00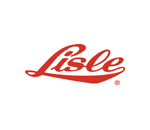 Lisle Corporation will celebrate the company's founding and 100 years of continuous manufacturing in Clarinda, Iowa in 2003. The privately owned company is led today by third, fourth and fifth generation family members.
YourTireShopSupply.com Easy Order System
You can add quantity(s) from multiple products and click on the "add all" button at the top or bottom of the page and have all of your products added to your shopping cart.
Model #LE17942
LE17942 Transmission Drain Funnel Ascot No. 322-17942 *22" by 23" heavy duty plastic lift drain funnel *Extends the catch area of any lift drain *Funnel catches any loose parts *Prevents parts from falling through the drain

Model #LE17922
LE17922 Multi-Drain Tub Ascot No. 322-17922 *30-quart, all purpose, heavy duty, plastic drain tub *For draining radiator, crankcase, transmission differential *Accommodate autos and trucks *Apron for washing and sorting parts