Welcome to our online store!
Shopping cart:
0 items, 0.00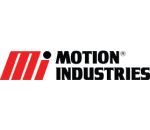 Motion Industries serves the industrial marketplace with MRO (maintenance, repair, and operation) replacement parts and services through a network of 549 locations across North America.
YourTireShopSupply.com Easy Order System
You can add quantity(s) from multiple products and click on the "add all" button at the top or bottom of the page and have all of your products added to your shopping cart.
Model #DO111
DO111 O-Ring Silicone Lubricant 5.3oz. Tube Dow 111 O-Ring Silicone Lubricant Applications: O-Ring Lubricant for control and pressure plug valves, water softner and faucet valves Sealant for vacuum and pressure systems Sealant for outdoor equipment (also shipboard) subject to ...