Welcome to our online store!
Shopping cart:
0 items, 0.00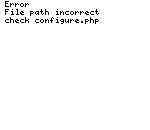 Niagara Lubricant Company Inc., a Buffalo, NY base manufacturer and packager of lubricating oils, greases, industrial oils and tire care products has been serving Western New York and the World since 1923. Our facility in the Black Rock section of Buffalo has the capabilities to package various items from one ounce tubes to large scale production totes.
No products match the display criteria.