Welcome to our online store!
Shopping cart:
0 items, 0.00
Northstar Manufacturing, Inc.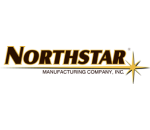 Northstar Manufacturing Company was founded in 1980 and has since become the leading designer and manufacturer of innovative products for under-vehicle servicing of automobiles and trucks. Northstar takes great pride in its leadership position in the industry and is constantly at work designing and developing new problem-solving products for the automotive aftermarket. After the initial development of each new product, thorough testing is done to insure each and every product meets the strictest guidelines.