Welcome to our online store!
Shopping cart:
0 items, 0.00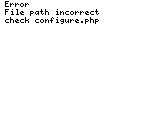 In early 1998 Western Supply was created by four entrepreneurs. These four men all had the same goal for Western Supply. They wanted to sell tire supplies, materials, and equipment to Tire stores in California and Nevada for a reasonable price with excellent service. Western Supply services many tire stores in California and Nevada. We are able to accomplish this with our knowledgeable and dedicated sales and staff. First our salesman meets with the customer to find out what their needs and expectations are. Then we are able to put a plan together to furnish the Tire Shop with all needed equipment and supplies. Western has a Sales trucks that stock all of the supplies needed for the tire industry. Items such as valve stems, wheel weights, patches, glue, alignment shims, jacks, detailing supplies and the list just goes on and on. These salesman are on the streets everyday, finding out what are the needs of our customers and filling those needs on a daily basis. We have meet our goals at Western Supply, to supply its customers with excellent products at competitive prices. We have also expanded our sales team and are very excited to see growth in our business during these economic times. Western Supply Inc
No products match the display criteria.