Welcome to our online store!
Shopping cart:
0 items, 0.00
P.C. Products International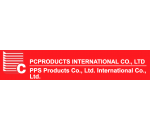 P.C. Products International Co,.Ltd. Thailand is a world leading manufacturer of wheel balancing weight for automotive and after market. Our full range of products of lead and non-lead weight (zinc,steel) are exported to Europe , USA , Middle East , South Africa and ASIA. We are ISO/TS 16949 : 2009 and ISO 14001 : 2004 certified company in Thailand producing OEM standard products.Some of our OEM customers are MITSUBISHI , MAZDA , HONDA , ISUZU to name but a few.