Welcome to our online store!
Shopping cart:
0 items, 0.00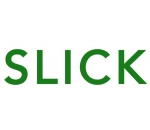 YourTireShopSupply.com Easy Order System
You can add quantity(s) from multiple products and click on the "add all" button at the top or bottom of the page and have all of your products added to your shopping cart.
Model #EN1SLK
STML1-6 Slick Tire Mounting Lubricant 1 Gallon Water based lubricant for quick mounting and dismounting of tires Viscous, will not run off tire or rim Contains rust inhibitor to prevent rusting of rims Tire adheres to rim, will not slip Helps to seal bea ...