Welcome to our online store!
Shopping cart:
0 items, 0.00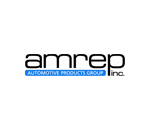 Amrep is a specialty chemical formulator and packager with a firm reputation as a leader with innovative, high performance products. Our primary focus is the manufacturing of professional grade chemical products for the Automotive, Fleet Maintenance, Industrial/MRO Supply, Institutional Supply, and Motorcycle markets.
YourTireShopSupply.com Easy Order System
You can add quantity(s) from multiple products and click on the "add all" button at the top or bottom of the page and have all of your products added to your shopping cart.
Model #ASC75001
ASC75001 Super Purple Cleaner/Degreaser - 1 Gallon Ascot No. 393-75001 This incredible product is THE all purpose cleaner for nearly every application. The industrial strength formula may be diluted to get the right strength for a multitude of applications. This po ...