Welcome to our online store!
Shopping cart:
0 items, 0.00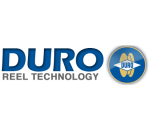 Duro Manufacturing inc. is a quality manufacturer and industry leader for self-service air and water equipment, and outstanding economical hose reels for industrial and commercial use. With our complete in-house facilities,Duro Manufacturing can supply the largest variety of reels and equipment with ultimate prompt service to save you time and money.
YourTireShopSupply.com Easy Order System
You can add quantity(s) from multiple products and click on the "add all" button at the top or bottom of the page and have all of your products added to your shopping cart.
Model #DU1421
1421 Duro 1/2in. x 50ft. Hose Reel Duro Reel low pressure air-water 1/2" X 50' standard duty hose reel with hose GENERAL APPLICATION - For service station, garage, tire centers or factory - where orderly dispensing of water or compressed air may be required. Duro Hose Reel Featu ...

Model #DU1418
DU1418 3/8in. x 50ft. Hose Reel 300psi.

Model #HOHS25
HOHS25 Hose Stop 1/4