Welcome to our online store!
Shopping cart:
0 items, 0.00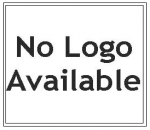 YourTireShopSupply.com Easy Order System
You can add quantity(s) from multiple products and click on the "add all" button at the top or bottom of the page and have all of your products added to your shopping cart.
Model #AA405W
405W Amermac Porta Truer The Amermac model 405-W Porta Truer is designed to handle bus, truck, trailer, passenger car and light truck applications. Fast, accurate and dependable, the heavy duty 405-W Porta Truer is designed to roll up to any vehicle and true the tire without remov ...