Welcome to our online store!
Shopping cart:
0 items, 0.00
Crushproof Tubing Company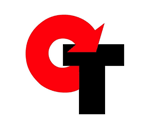 In 1949 Crushproof Tubing Company got its start by making the world's first crush-proof garage exhaust hose. In the years since then, the product line has expanded greatly, and now we produce everything from industrial hoses and boots and bellows to vacuum and exhaust hose...all with no tooling charges and the fastest lead times anywhere. Whether you need 50,000 military-grade, butyl rubber gas mask hoses, 250 grain tubes for agricultural equipment, or any number of various industrial hoses, we can make it for you on time, on budget, and to your specifications.